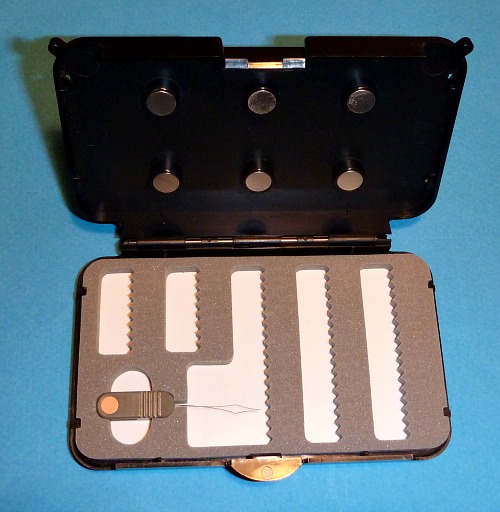 C&F has a cool chest patch. I really like it because it's small, lightweight, and has some unique features. Good value for the money, IMO.
First, one side of the box has magnets. It's a great place to quickly place flies and let them dry. The flies stick to the magnets. The sides of the patch are open, and so, the flies can dry out.
I like both features because I no longer at the end of the day end up with damp flies all over the place. And, before, I'd often lose flies, particularly small midges, after I clipped them off.
On the other side of the C&F, you can store a bunch of flies you want to use that day. So, it's a "day fly box," too.
A really helpful invention.
On a separate note, like you, I'm hoping to get out very soon. So, I'm biding my time and the video below helps me do so. This large rainbow is my favorite from last winter. I'd never seen a trout with such jet-black spots before. Caught on a #32 midge.
510 views