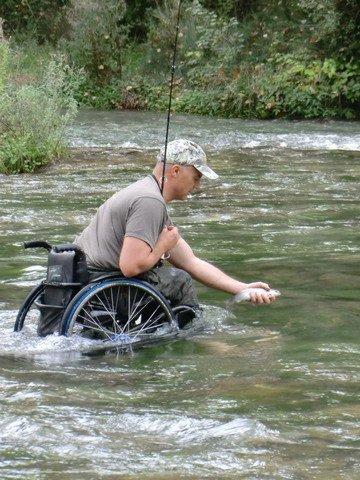 Your fly gear and flies can save lives. Let me explain.
As I mentioned in my last post, I have quite a few flies that are sitting around and have never been used. I enthusiastically found some great flies at a good price, and so, bought them. Then, I started to tie my own flies. Those other flies started to get ignored.
Then, I realized that you don't really need to truly "match the hatch," that the right size is often the most important criterion, and, if presented correctly, most flies should elicit strikes. So, more flies were ignored.
So, I emailed Project Healing Waters and asked if they wanted flies. Here is their reply:
Project Healing Waters Veterans could make good use of your flies. We have a few blind veterans that will try to ty their own flies. Which is a very hard challenge for them. It is awesome to see the determination they have.
This very worthy charity helps veterans trying to handle PTSD and/or overcome physical limitations. So many people vouch for it. Guidestar gives the group a gold-star rating.
I fish because I enjoy it. I fish because it calms me. It's a "nice to have." For some veterans, it is a "must have."
So, consider donating some flies, gear, or money. A short video is below, if you'd like to learn more.
19 views