Well, this is a surprise.
We just got word that we are ranked #25 in the world among English-speaking fly-fishing blogs. Full list here.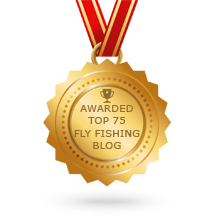 So, many thanks again to our readers and writers!
We only recently started our social media channels, and so, hopefully, with your help, we can continue to do well.
Honesty, all this is unexpected, exciting and somewhat overwhelming all at the same time!
452 views