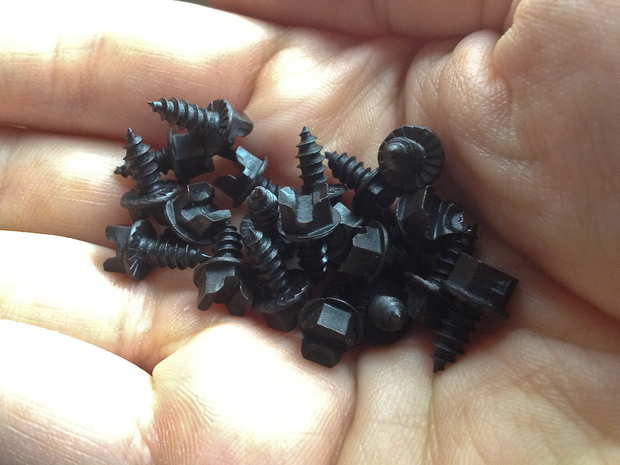 I love the Reddit fly fishing sub-group.
On it, I learned of a cheap way to get studs for my wading boots. Rather than pay $30+ for a set, I'm using Kold Kutter screws at a 90% discount. These are the screws put on dirt bikes for races on ice. Really.
Here is a great article on the screws.
I bought the 3/8″ ones online (here is a sample eBay listing). With a drill bit, some super-glue or epoxy, and a screw driver, you'll be good to go.
I don't know about you, but I find that the EB branch of the Westfield River is very, very slippery. Huge boulders. I've test-driven the screws on the Farmington, and they really helped me.
So, I hope this spring to wade where no person has gone before….
83 views